In an unexpected twist of fate, I have come across two great instances of publicity which I feel compelled to share with you, good reader:
A translation of Jean Van Hamme's Largo Winch that I worked on earlier this year has now been featured in the Wall Street Journal in an article about the celebrated writer Van Hamme's thoughts on writing talent in Belgium. The article can be found here: WSJ Article.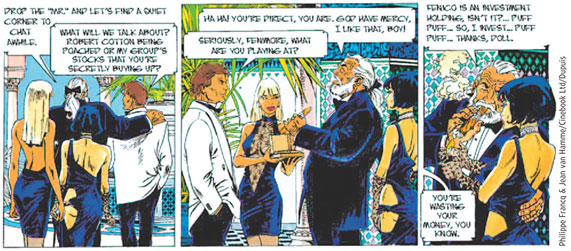 Translation featured in the Wall Street Journal
A favourable mention (in December 08) on the Comic Geek Speak podcast, Exploring Bédé at around 12 and 21 minutes. You can listen to the podcast here: BD podcast.
Alternatively, you can listen to the podcast right here: